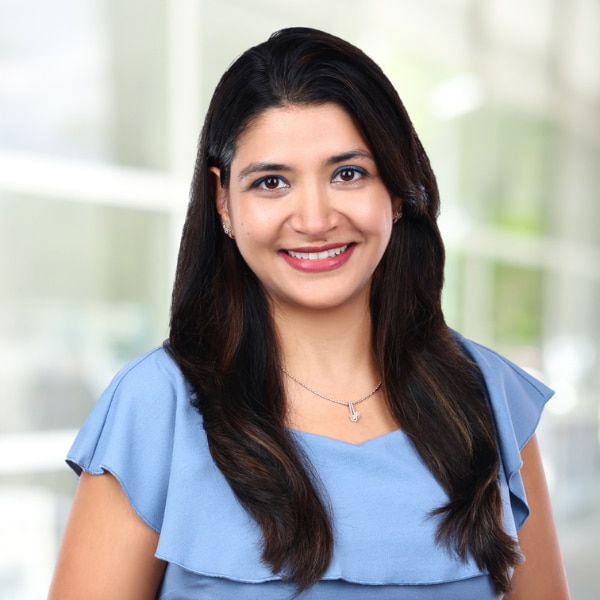 Dr Megha has worked alongside children from 2008, when she came to Singapore from India, Paediatrics having been her passion since Medical School. Over the next 14 years, she has gained a rich experience in the various fields of Paediatrics. She cleared the accreditation examinations to become a member of the Royal College of Paediatrics and Child Health, UK; and attain her Masters of Medicine in Paediatrics, Singapore in 2014. Her training included children from birth to 18 years of age, and she had a special interest in Adolescent Medicine.
After successfully getting board accredited for Paediatrics, she further trained in Neonatology over the next 5 years. She practised as an Associate Consultant in Neonatology, where she led her team in caring for the sickest of newborns – including premature babies, multiple births, babies with congenital disorders to name a few. Her interests in the NICU were around growth and nutrition of the premature babies, but her real love in Neonatology centres around the "well baby". The deceptive term encompasses a healthy full term baby, but through her training and own experience as a mother, Dr Megha felt strongly about the tough waters that lay ahead for babies and mothers after childbirth, and spent time motivating, educating and empowering new parents. To further provide holistic care, she is keen to pursue accreditation as a Lactation Consultant.
She served as a lecturer and tutor for various batches of MBBS students and was awarded "Best Teacher" merits over the years. She was passionately involved in Neonatal Resuscitation workshops where she taught doctors and nurses as a core team faculty.
Dr Megha's care motto when it comes to Paediatrics is for the child and parent to take ownership of the child's health, and relies heavily on empowering them with more knowledge, less medication and a lot of love.
Adolescent Medicine
Allergies
Asthma
Childhood Development
Minor trauma and surgical procedures
Neonatal jaundice
Newborn feeding challenges
Newborn screening and after discharge care
MBBS (India), MRCPCH (UK), MMed (Paeds) (Singapore)
Board Certified Paediatrics (Singapore)
Board Certified Neonatology (Singapore)
Book online with IMC today
The International Medical Clinic is here to help! Booking online is the most convenient way to lock in the doctor, location & time you would like.